QUEZON CITY – Countering the prevailing wisdom of our times, the head of the Military Ordinariate of the Philippines, who presided over Mass at the ANCOP Global Walk (AGW) 2022 on November 12, said the purpose of life isn't to amass wealth.
"…I thank you for this awakening about of the truth of life that we are not living in order to get rich," said Bishop Oscar Jaime L. Florencio during his homily.
The world's 'gospel'
The prelate, whose brother Romy and his wife, Fatima Florencio are members of Couples for Christ (CFC), cited passages from the Gaudium et Spes 24 which reminds the faithful about the real purpose of life.'
Explaining the papal document, he said: "It is in giving that we find fulfillment of our selves. It is in that giving that we find meaning for our very lives. I would like to emphasize this because the secular world is teaching us a different tune."
Bishop Florencio was quick to note that the faithful need to intentionally go against what the world preaches.
He said in a mix of Filipino and English, "Iba po ang tinuturo sa atin. Iba ang sinasabi sa atin na kung mayaman, maraming possessions, maraming pera, maraming ari-arian, (We are being taught something different. We're told something different, that if you're rich, if you have a lot of possessions, if you have a lot of money and property,) you are the best."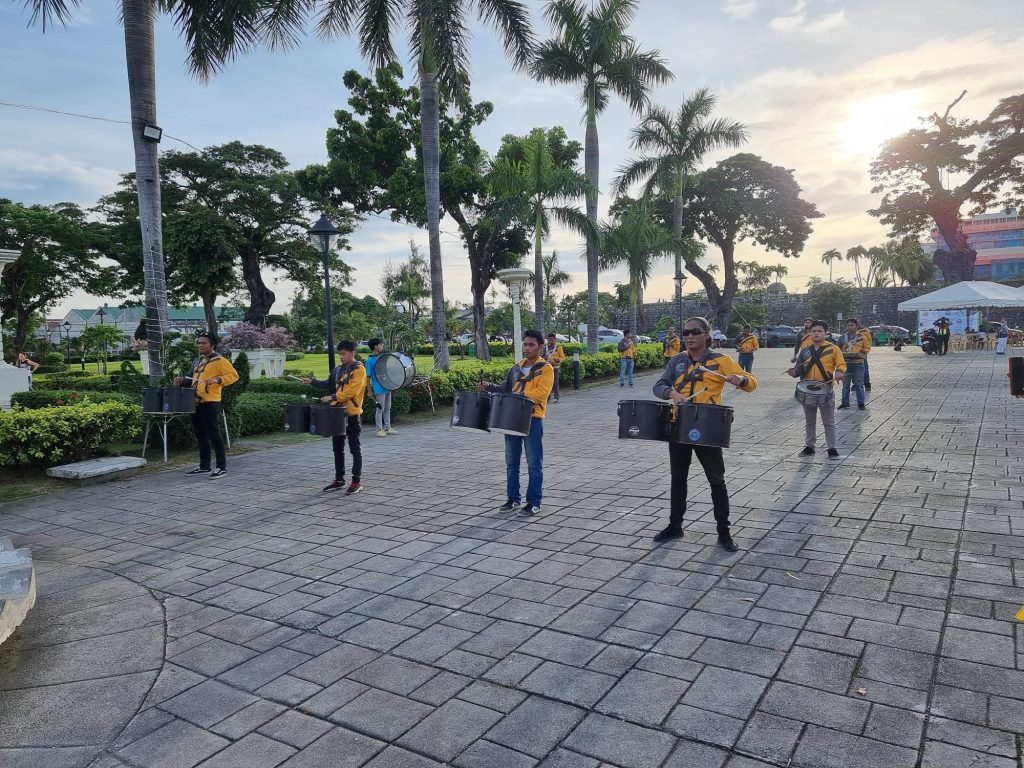 The opposite, stressed the bishop, is true.
'Give till it hurts'
The prelate, who has spiritual jurisdiction over all military, police and coast guard personnel, their dependents, and civilian human resources of all branches of the armed forces, said it was the AGW 2022 theme song that expressed a direct counter to the materialism and selfishness so common today.
Bishop Florencio shared: "This is what I heard from our theme song for AGW this year: 'Let us give our most not just our best. Give till it hurts…'"
Speaking to an estimated crowd of 5,000 people, the bishop said the message of the AGW is also closely linked to the spirit of the recently opened Synod on Synodality.
Sensitivity to the needs of the poor
"You have taught us that the very important message, especially in this time of [the] Synod of Synodality of Pope Francis [is] that we need also to listen and to be sensitive to the needs of the cry of our poor members of the family," the prelate added.
After two years of having a mainly virtual AGW, the AGW returned to the streets this year, gathering at the Quezon Memorial Circle an estimated 5000 walkers from Metro Manila who walked to support the education of 3,500 financially struggling students and seminarians.