New ANCOP home partners welcomed their new houses at the CFC ANCOP HOLD Canada-Municipality of Cavinti Community at Brgy. West Talaongan, Cavinti, Laguna, after the turnover ceremony last September 10, 2019, at the Cavinti Covered Court. Twenty-six families were awarded their much-awaited homes after they finished the Christian Life Program and became part of Couples for Christ (CFC).  
Present in the ceremony were representatives of the partner donors, with Bro. Ricky Cuenca for ANCOP Canada; Bro. Efren Tompong for CFC ANCOP Global Foundation, Inc. (CAGFI); Cavinti Vice Mayor Arratlee R. Arroyo; and the Area Governance Team and members of CFC Laguna headed by their Provincial Area Head Bro. Eric Delos Reyes.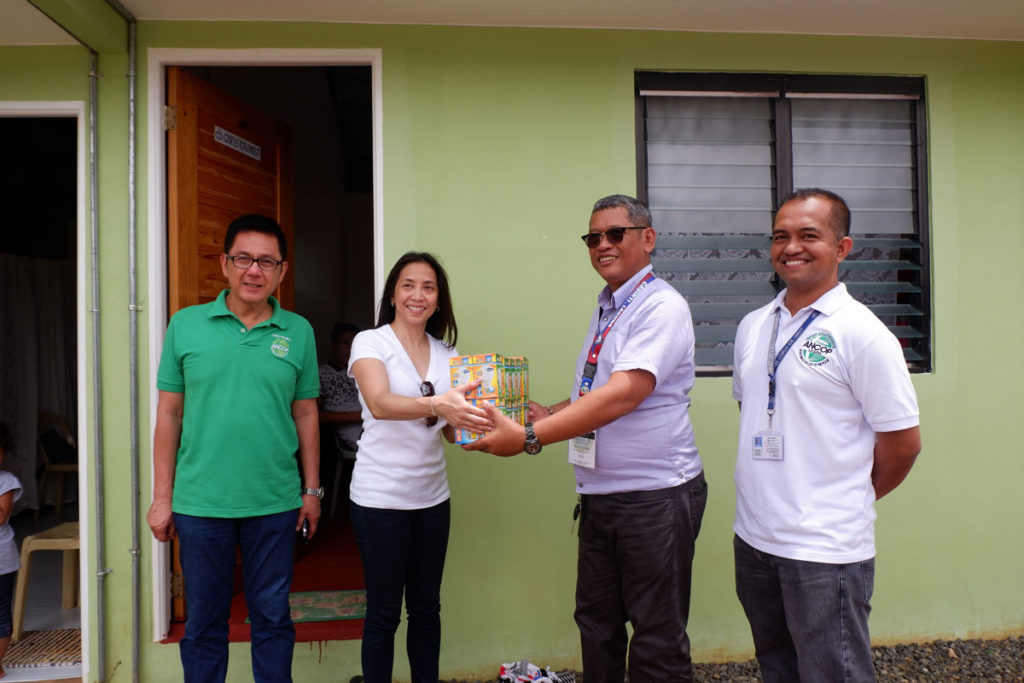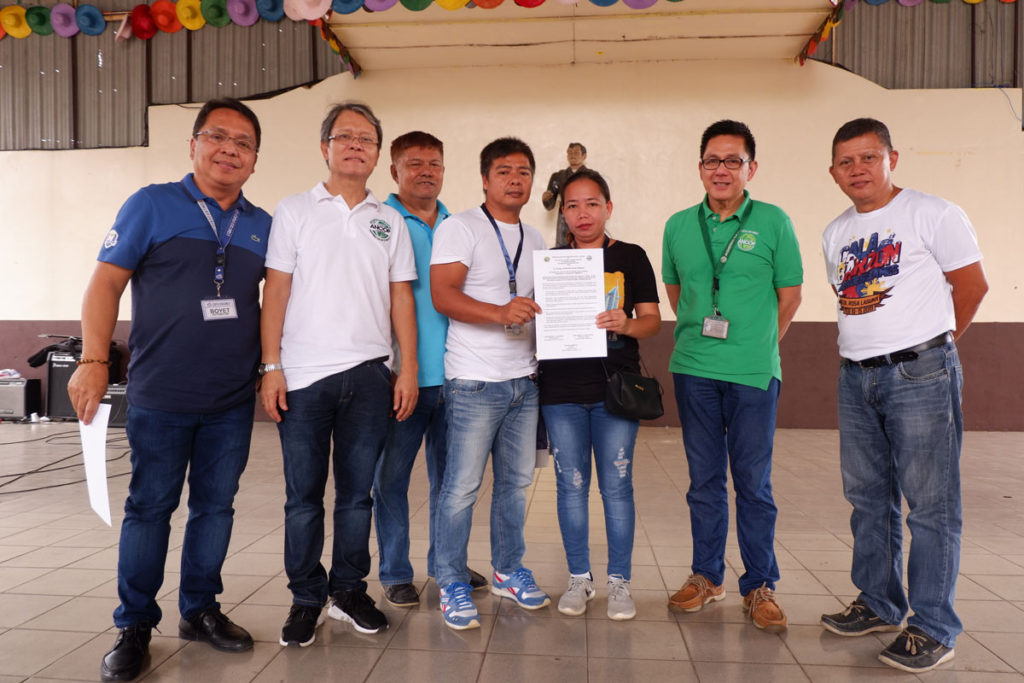 The site was presented to Bro. Ricky last year for a possible sponsorship, which he relayed then to the members of CFC Handmaids of Lord (HOLD) Canada as the donors. They've been generous enough to provide funding for the first 30 houses that are now ready to house the families, mostly from the settlers affected by the road widening.  
Part of the program was a grand evangelization to the Cavinti residents and municipal hall staffs with a CLP orientation talk by Bro. Ricky. He introduced CFC and ANCOP to the attendees, telling them that the building of the community in their town is "the completion of the mission of CFC, which is to build the church of the home, and build the church of the poor." They were all invited to continue the program that will be taken over by CFC Laguna East 3. Bro. Efren Tompong, CAGFI Community Development Head, reminded them as well to take good care of the blessing that was entrusted to them by the Lord.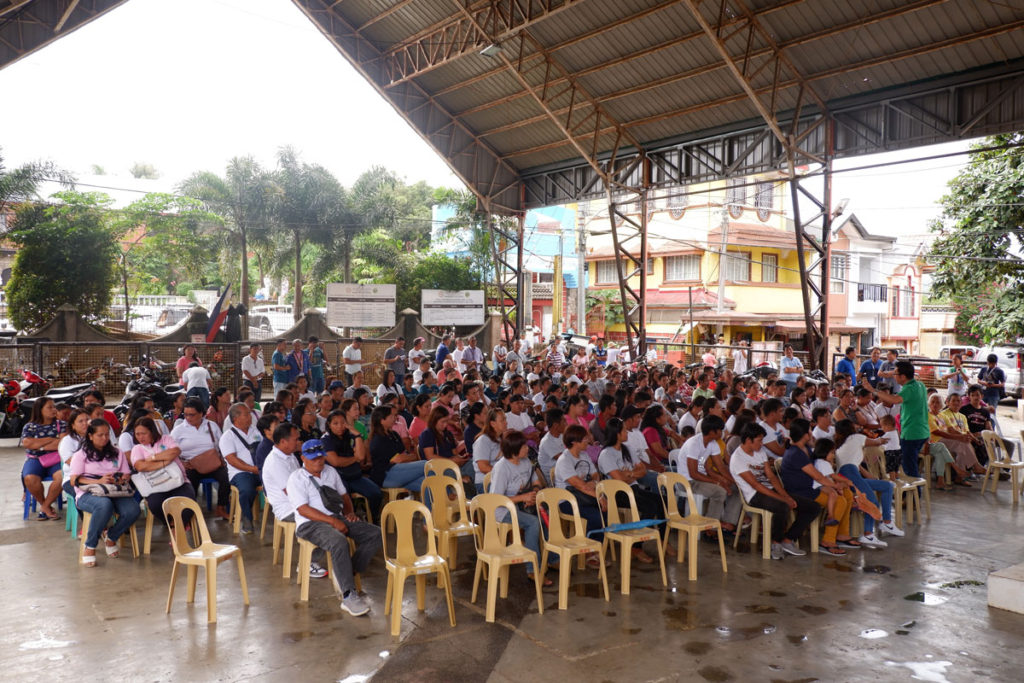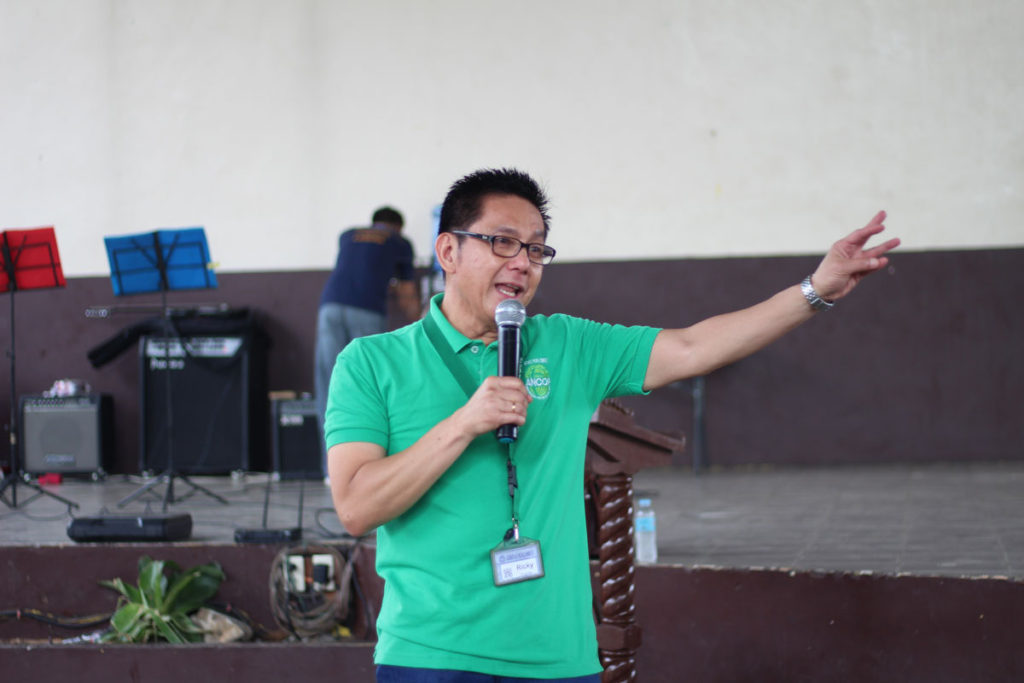 Happy faces and hopeful smiles from the home partners were surely seen, as they will finally have their own homes where they can raise their families in a safe and good environment. –PMB, ANCOP Communications