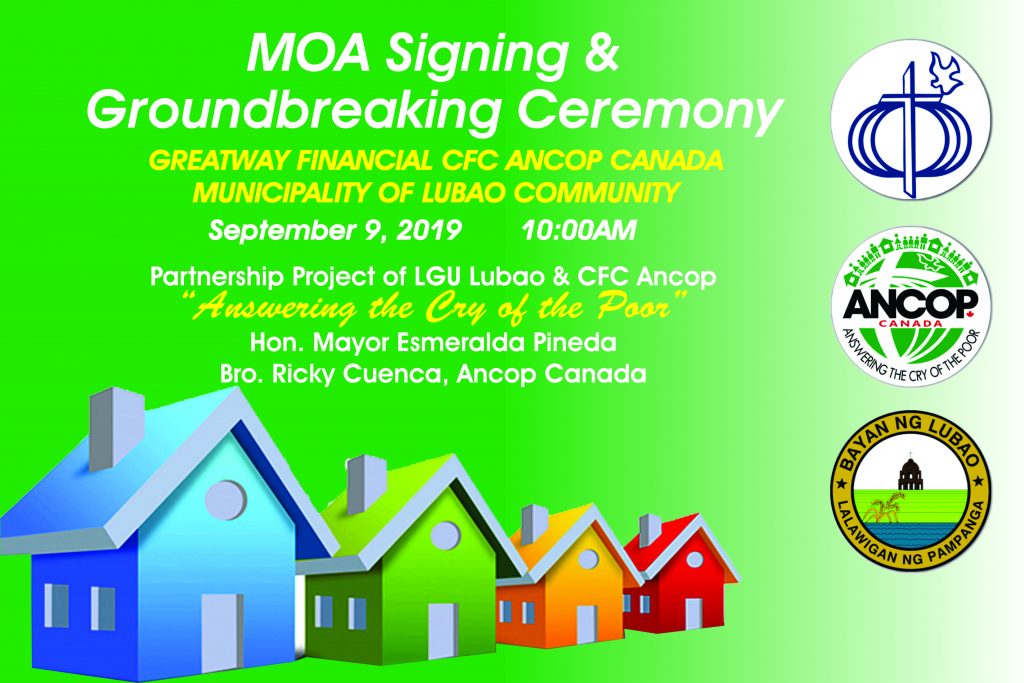 It was a significant day for all despite the heavy rain, as the successful Memorandum of Agreement (MOA) signing and Groundbreaking Ceremony of the first ANCOP site in the Municipality of Lubao, Pampanga was commenced on September 9, 2019. The new ANCOP site, initially named Greatway Financial-CFC ANCOP Canada Municipality of Lubao Community, is collaborative work of CFC ANCOP Global Foundation, Inc. (CAGFI), ANCOP Canada, CFC Pampanga, and the Local Government Unit of Lubao, Pampanga.
This site at Barangay Santiago was made possible by the generosity of Bro. Marlon and Elsa Antonio from Calgary, Canada, owners of Greatway Financial. They chose Lubao as the site location where one of them grew up, making this as their way of giving back to the place they loved and called "home."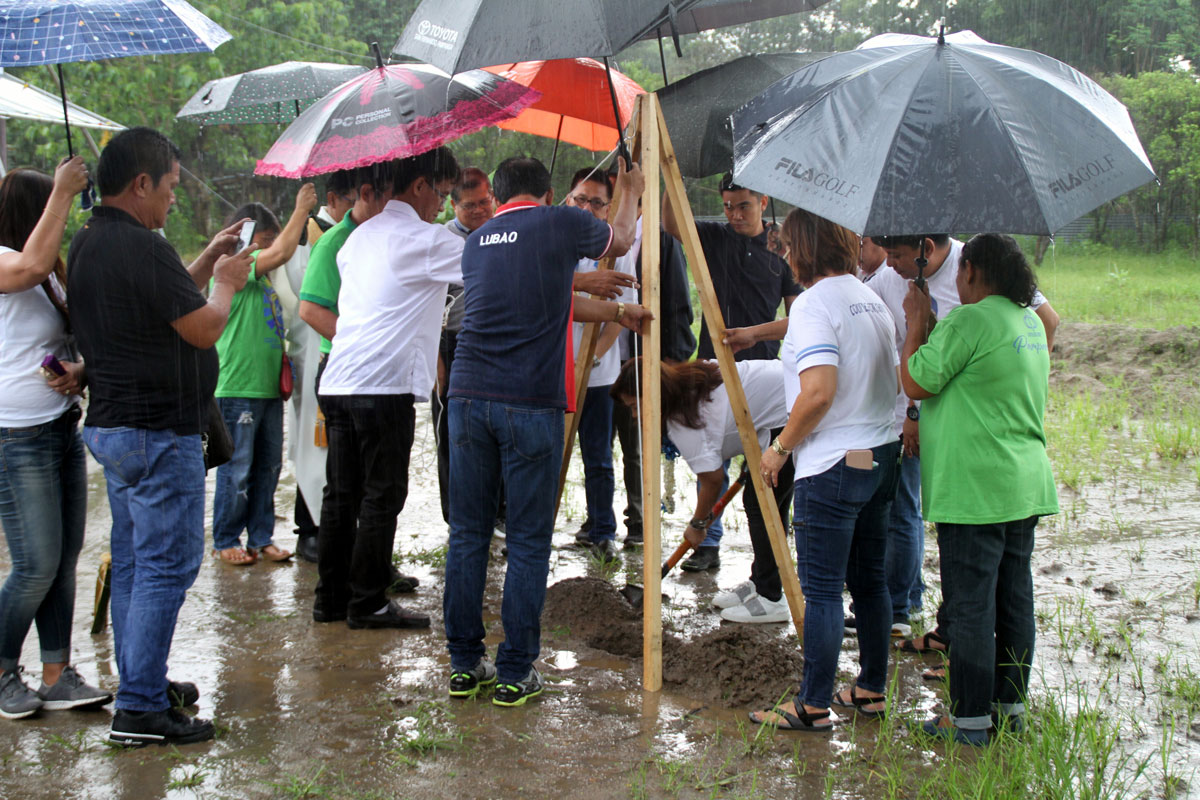 The ceremony was attended by Bro. Ricky Cuenca, ANCOP Canada President; Bro. Efren Tompong, CAGFI Community Development Head; Mayor Esmeralda Pineda of Lubao, Pampanga; the Area Governance Team of CFC Pampanga headed by their Provincial Area Head (PAH) Bro. Hermie Vargas; and the hopeful beneficiaries from Brgy. Santiago.
All of them express their thanksgiving on this significant day, as they were all blessed by God with so much. The site and the ceremony were blessed by Rev. Fr. Ferdinand Mangulabnan, Parish Priest of San Rafael Arkangel Parish in Baruya, Lubao, Pampanga. He reminded everyone that it should not be just the home that they should take care of, but importantly, the welfare of the family that will live in it. Bro. Ricky Cuenca also brought them the good news of not just having homes but education for their children as well, once the program is fully implemented.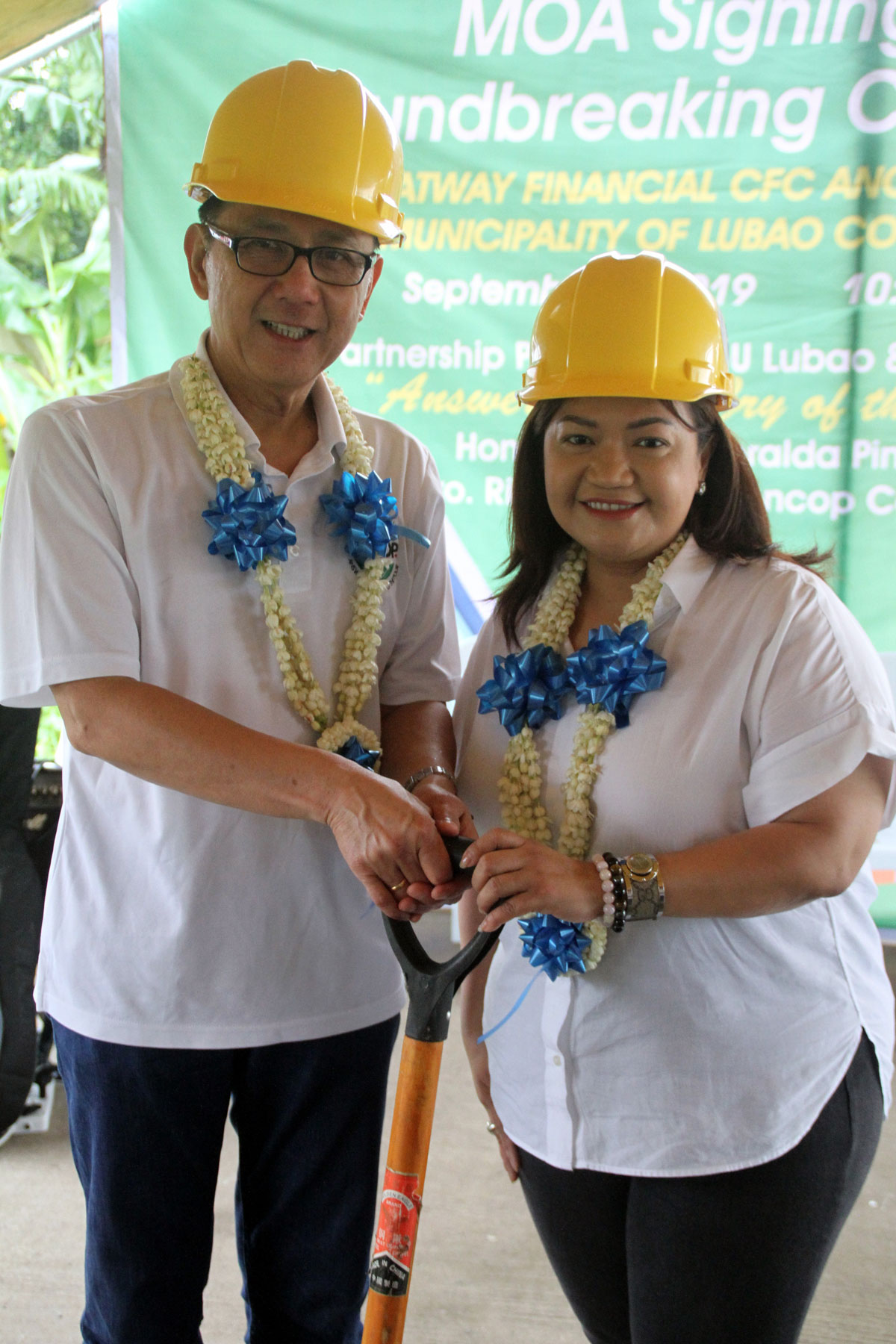 Above all, all praise and glory are all for God as these were products of His love and generosity to His beloved—the poor. –PMB, ANCOP Communications