By Nirva'ana Delacruz
Since the lockdowns, everyone is online and available—or are they?
US National Library of Medicine National Institutes of Health study notes a 40 to 100% surge in internet use compared to pre-lockdown levels. For better or worse, more people are online—for work, for learning, for recreation, and for social connections. For many in the non-profit sector like ANCOP Foundation, Inc., a long-time partner of Zendesk in the Philippines, digital connectivity is proving to be a double-headed creature: both a bane and a blessing.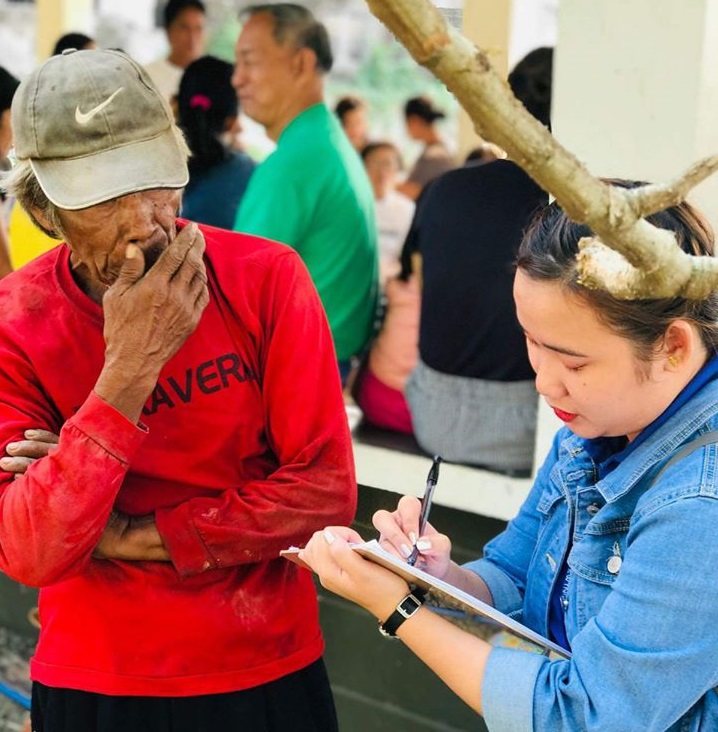 Virtual milestones
"One of the biggest blessings we have is being able to meet with our donors in other countries and the implementing teams nationwide," shared ANCOP Operations Manager Glace Caballo in an interview done—surprisingly or unsurprisingly—over Viber. Since global community restrictions started in early 2020, the Philippine-based NGO has been able to touch base more regularly with its local teams spread over a 30-country international network—something that hasn't happened before in its decade of existence.
ANCOP President Rudy Gaspillo considers the virtual meetings with ANCOP's Program Implementation Teams (PIT) and representatives from donor countries "a milestone", a nod to increased connectivity because of technology's ability to close the gap of physical distance. "[Technology has helped us do] one thing that we were not able to do before. To leverage opportunities to connect despite physical limitations is a true gift of technology," added Caballo, who highlighted virtual meetings with donors from Canada, Australia, US, Europe, and Asia, as well as with PITs from Metro Manila.
The big shift
For people like Paul Mayoralgo of ANCOP's Operations and Technical Support, the benefits sound less glamorous but have an impact on how ANCOP's 54-man team in the Philippines get things done while on lockdown. This meant ensuring a more or less seamless digital flow of documents so crucial in donor relations and stakeholder management. All reports and documents are being sent, shared to, and received from beneficiaries, donors, and partners through email, Facebook messenger and SharePoint, he shared. Mayoralgo, who used to work in a top technology consulting multi-national, knows what he's talking about.
It sounds like a no-brainer, but imagine if parts of your organization's crucial processes were dependent on physical presence, making it next to impossible to replicate online? It's a nightmare for every post-COVID CEO/president and is the reason why even non-profits are reeling from the COVID-19 crisis. An analysis by philanthropy research group Candid and the Center for Disaster Philanthropy showed that 38% of nonprofits would close under the worst-case scenario among 20 possible scenarios.
The question really is, not just if you can make the digital shift but how fast you do it. For one, Mayoralgo comfortably says, "We were able to immediately adapt to a work-from-home (WFH) setup since most of the files are already accessible online." And this is also probably the reason why Gaspillo has, more than once, expressed openness to continue the WFH set-up even when community restrictions are lifted.
Tech gap
Partnerships like what ANCOP has with Zendesk, a top software company in the Philippines, is proving to be crucial. A regular corporate sponsor of ANCOP, Zendesk donated Php 958,136 (19,081 USD) to ANCOP Global Walk, a fundraising walk—which has since gone virtual —that aims to send scholars to school. That's enough to send 76 high school students to school for a year. This is aside from nine scholars Zendesk is sending to school and its seven company-sponsored Cornerstone schools where ANCOP volunteers gave regular tutoring and formation programs before the pandemic.
Even before the lockdown, Zendesk also had offered mentoring, trainings and on-site visits for some of ANCOP's scholars to give them a sneak peek of what it would look like to have a career in tech. It doesn't hurt either that Zendesk donated ten Macbook laptops to ANCOP.
Digital disconnect
Caballo notes, however, that the lack of digital access for all is becoming more painfully obvious, precisely for the demographic ANCOP hopes to serve: the poor.
"Lack of gadgets or access to computers are just the other side of the coin. The major challenge is that many of our students nationwide have no internet or cellular signal, and some don't even have electricity," she explained.
This has led to ANCOP initiatives like a donation drive for pre-loved and brand-new laptops, computers, and gadgets to help ease the transition of some of its scholars into the virtual classroom.
But as a Harvard Business Review article suggests that the "new normal" of on and off community restrictions could draw out for as long as 5-7 years, we may have a long way to go.