Non-stop rains on early Easter Sunday morning, April 4, led to severe floods and devastating landslides all over East Timor.
But it would be an outpouring of love and generosity from all over the world that would prove that the community spirit is alive despite challenging times.
Severely traumatized
"Properties started getting damaged because of the floods. People started leaving their homes," shared Aleixo do Rosario Pereira, Couples for Christ (CFC) full-time pastoral worker and CFC Timor Leste Family Ministries Head, in an interview.
Pereira, who joined the community as a member of Youth for Christ, said his own wife, Fifi, and their daughter were severely traumatized by the recent events which affected, not just Dili, but the provinces of Baucau, Manatuto, Aileu, Ainaro, Bobonaro, Same, Suai, Ermera, Liquiça. Los Palos, Viqueque, practically all the provinces in the country.
Help from all over the world
He, however remained hopeful that help would come.
True enough, for four days, CFC Singles for Christ and Youth for Christ members came to their home to help shovel soil, rocks, and debris that nearly buried the back of their house.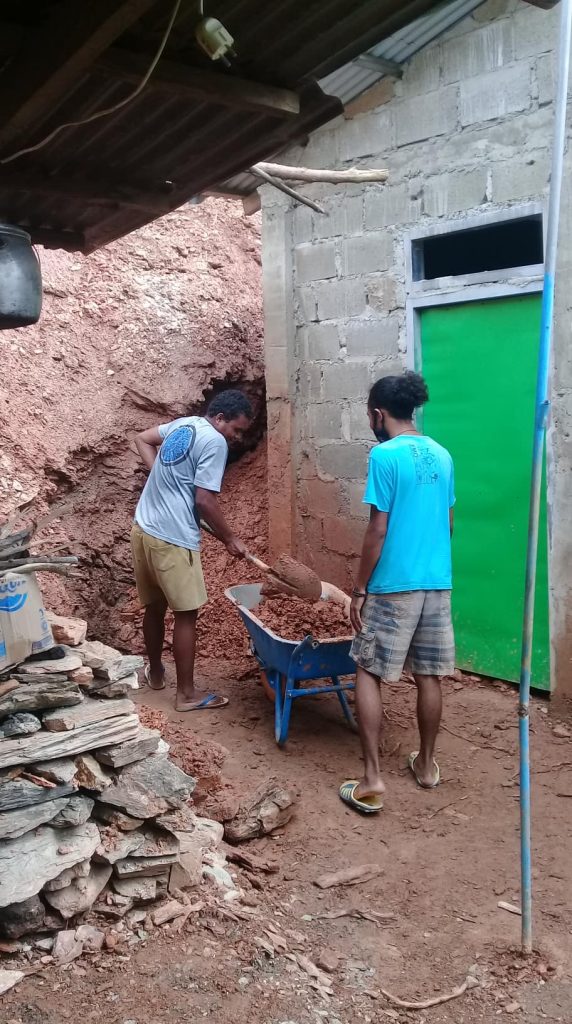 Before long, CFC ANCOP from other countries started to send in donations, which today total 14,000 USD.
According to Pereira, the cash assistance will be given to:
CFC community members affected by the calamities; 
Affected non-CFC members, in coordination with selected parish priests who will manage the funds;  
CFC members whose livelihood was affected, particularly those who were into small buy and sell businesses, so they can start again. 
Even more trust
Pereira expressed gratitude to the international community in behalf of his fellow Timorese, saying: "We want to thank [the] CFCs who supported us through prayers and financial support…For all those CFCs who helped us, for your generosity, God will help you and bless you."
He also had words of encouragement to his fellow Timorese, who have also been struggling amid rising COVID-19 cases: "I'd like to keep on encouraging you that even in this situation, we will have trust even more in God… We will feel the embrace of our CFC friends and we will feel the blessing of other people's concern for us." (Yvonne Grace Dolorosa/Nirva Delacruz)