CAGFI staff and several Couples for Christ leaders from Laguna made an hour-long trek on stony and uphill terrain across a river to meet students of the Pulong Mindanao Elementary School—most of whom are our scholars—and their parents. It was a well-timed outreach from February 25-26 to extend much-needed assistance to ANCOP scholars as well as to mostly farmer residents whose banana, sweet potato, and cassava crops were destroyed by the recent typhoons.
The challenge of remote learning is no secret. Students have to secure not just a gadget but steady internet.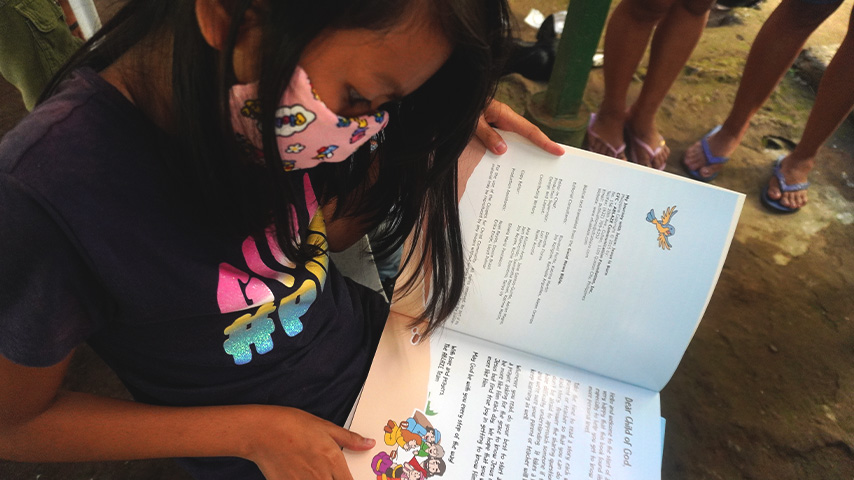 Now imagine what it's like for young learners living in a place so isolated, you have to literally cross a river seven times to reach it. A place with no internet, no electricity. Such a place exists and we have been there. A 9-man CFC ANCOP Global Foundation, Inc. (CAGFI) team made a 1.5-hour drive from Metro Manila to visit this little hamlet called Pulong Mindanao, in the heart of Sta. Maria, Laguna.
The afternoon program could only be described as emotional.
"Ever since I was a child, I've lived here and this has never happened here before. If we had something like this maybe I could've studied too," said Ofelia Mendoza, a root crop farmer who came with her son Emmanuel, a 5th-grade student and her youngest child.
Sharing in tears, Ofelia could only say she was "happy that [her] son was one of those chosen to be an ANCOP scholar." For people like Ermina Tiongson, a sweet potato seller also from the community, the long-term commitment of an organized non-profit like ANCOP to help a far-flung and inaccessible community like Pulong Mindanao has transformed their hopes.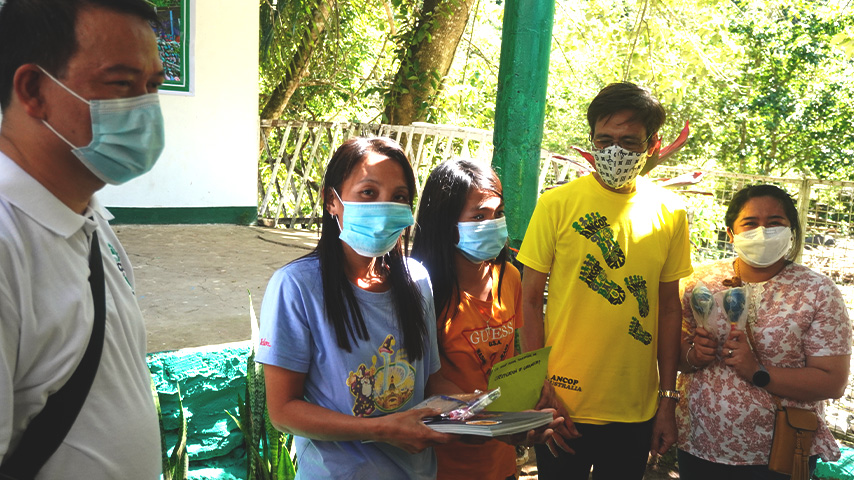 "Before ANCOP came, I didn't know how I could send my daughter to school and have her graduate. I hope you get to help more people," shared Ermina, who also started crying.
ANCOP also gave the community solar lamps from its calamity fund; two desktop units from SM Development Corporation; coloring sets and toys from ANCOP Dubai; In His Steps for Kids from Ablaze; toys and clothes from ANCOP Japan; one tablet to the school's head teacher, Rose Brucal; not to mention the Php5,000-peso assistance to each of the school's 42 ANCOP scholars.