By Francis Jude Taniñas
Though it's the smallest of all seeds when it grows, it's the largest trees, so that birds come and perch in its branches.
The gift of faith is exactly what the recent TVET trainees of Salcedo, Eastern Samar witnessed during their training that pushed through amid the threat of then incoming Typhoon Odette.
From hesitation to laughter
The technical training was a well-attended success, proof that in God is the hope that pierces even the grayest of clouds.
Three batches of ANCOP beneficiaries gathered to learn the art and skills of basic welding and electrical repair for 7 days, focusing on a particular skill for 3 days with an extra day for evaluation.
As with anything unfamiliar, there was reluctance at first.
Not long, however, participants' enjoyment quickly turned to serious focus punctuated by bouts of laughter—true to the Filipino persona.
Connecting wires, smoothening and running the welding rod through metal plates are indeed tedious tasks which led to pricked fingers; eyes sore from the blinding arc light; muscles tensed and spasmed; and sweat glistening on their faces.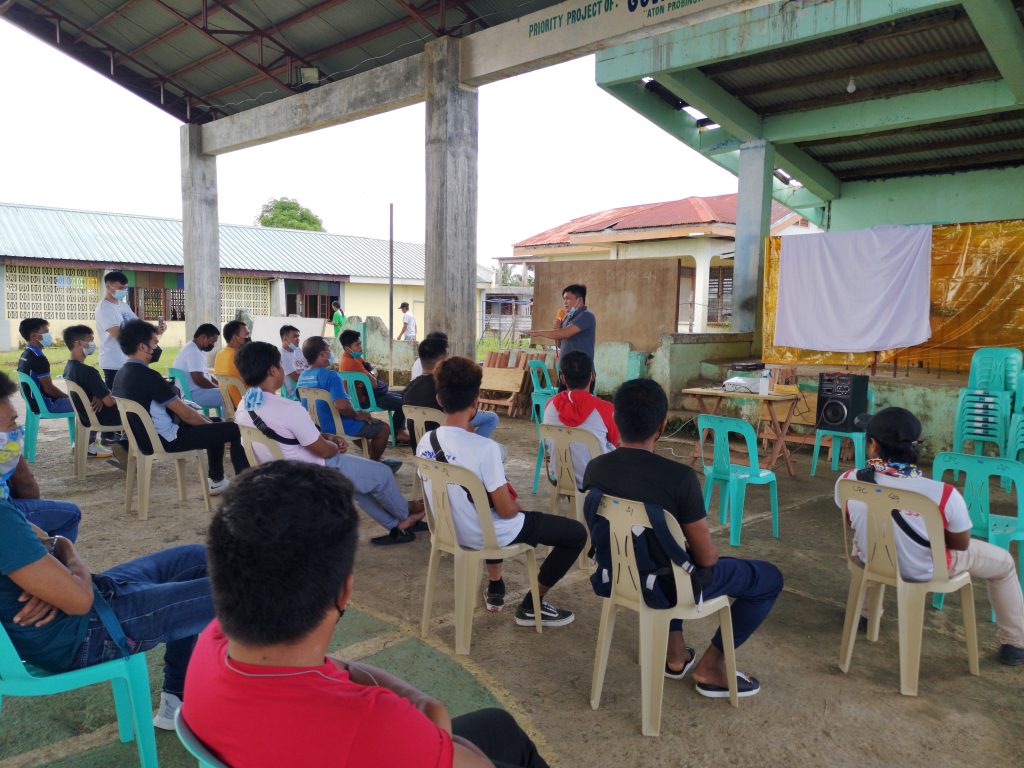 A lot of hard work was done, but each day ended with smiles, jokes, and teasing that echoed through the gymnasium.
Perseverance pays off
Jan Miles De Jesus, a trainee, shyly showed the metal plate he had diligently worked on to the trainer.
Trainer Anthony looked him dead in the eye, making Jan react with embarrassed chuckling, for Jan knew that his work was rough around the edges.
Scratch that, not only around the edges.
After many more tries throughout the day, he was finally able to make smooth passes through the metal plate.
No stranger to backbreaking manual labor, Jan knew how to persevere.
"Nahibabaru man kun pursigido. (We learn if we persevere)", he said in an interview.
Who said it's a man's job?
Meanwhile, the training was also an affirmation that men and women are equally gifted.
Take Kemverly Muñez, a 25-year old mother, who impressed the trainers with her meticulous work and steady hands, the makings of an excellent welder.
"I hesitated at first because some might say that this sort of work is for men, but I thought of my family, and that this might help me find a better job," she shared.
'Deluge of grace'
The training ended on the eve of Typhoon Odette's landfall.
True, the storm came but so did God's deluge of grace.
A total of 149 trainees received their certificates, earning their stripes for basic welding and electrical services.
The seeds of hope and faith from generous donors but ultimately from God have been shared and will continue to grow.
So long as hands are ready to receive and to toil, the little seed will be nurtured.
Who knew connecting wires and melding metals could help faith grow as tall and strong as the mustard tree?