Technical and Vocational Education and Training
Upskilling and honing the capabilities of those in the marginalized sector for livelihood opportunities in building and construction projects.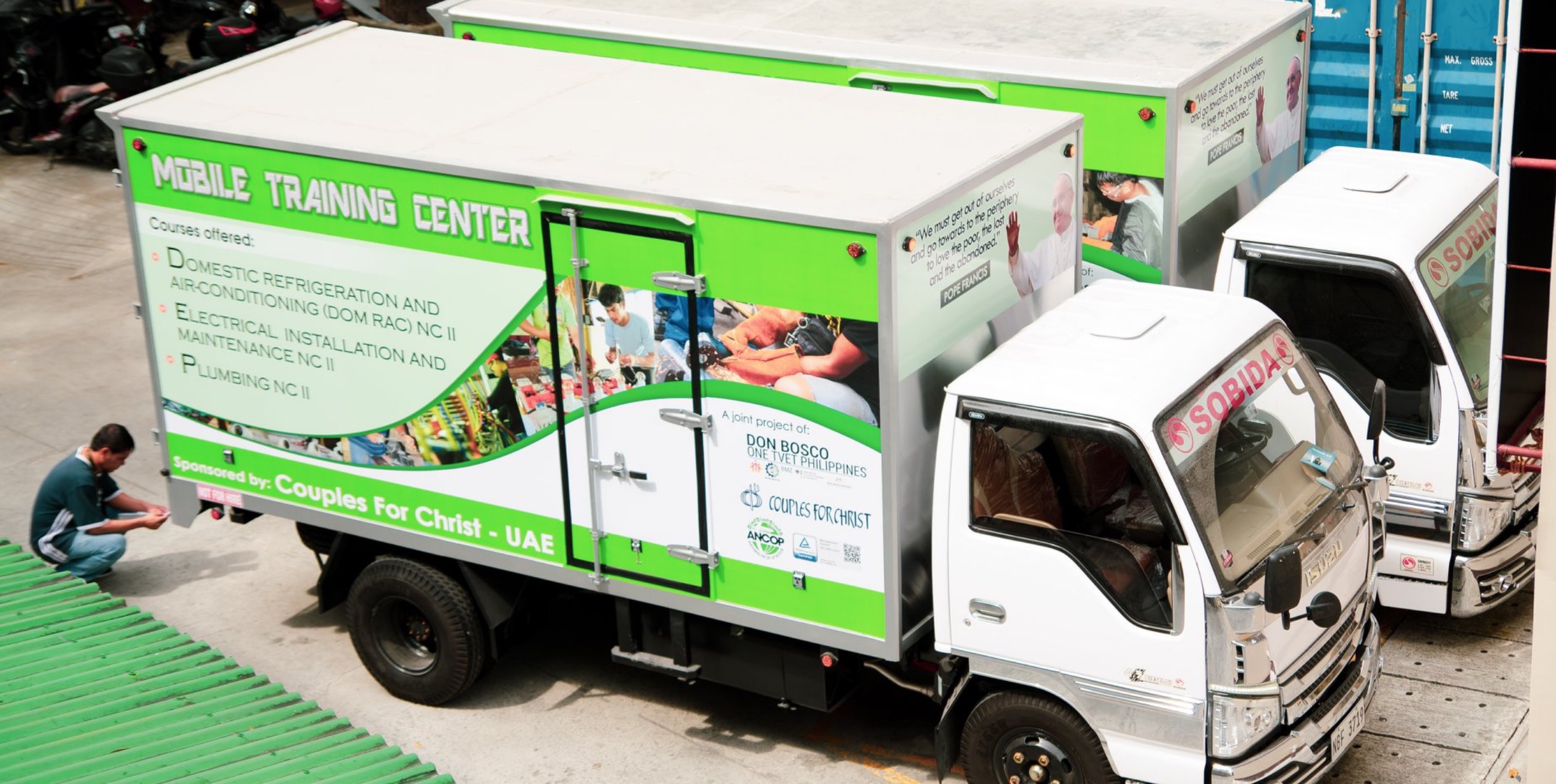 CFC ANCOP is joyous to fully embrace programs that will support the projects of government in building by producing individuals skilled for constructing structures for the country. With this, the foundation is partnering with different organizations specializing in Technical and Vocational courses like Don Bosco One TVET Philippines and Technical Education and Skills Development Authority (TESDA).
Technical and Vocational Education and Training (TVET) is viewed as a tool for productivity enhancement and poverty reduction in the country. Proper education and training are vital for the economic and social development.
In recognition of TVET's significance, CFC ANCOP gears toward providing education that will hone skills and capabilities of those who are in the marginalized sectors through effusively catering the support for Technical and Vocational Education. CFC ANCOP establishing networks among institutions with TVET programs can create opportunities in aligning towards that direction.
Benefits of TVET are the following:
Additionally, CFC ANCOP is journeying the path of catering parents to also undergo pieces of training through TechVoc education. The project, named TVETP (Technical and Vocational Education Training for Parents) is offered to the young parents of the ANCOP scholars and Cornerstone students, ANCOP site beneficiaries, CFC and non-CFC members who age until 45 years old and with an aggregate family income not exceeding Php 18,000. Your donations will send scholars to school, build homes for families, upskill the jobless, and answer the prayers of people who are close to losing hope.